WE ARE REOPENING THIS WEDNESDAY 7/1 FOR CARRYOUT & CURBSIDE DELIVERY..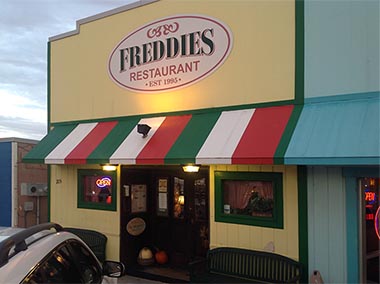 Freddie's will be reopening this Wednesday 7/1 at 4pm for carryout and curbside delivery. The building has been cleaned and sanitized following CDC guidelines. We are now using an electrostatic sprayer, with a no rinse sanitizer designed to eliminate corona virus, before and after each night we are open. In addition, the building will go through a deep cleaning once per week. Each employee returning to work has tested negative for the Covid-19 virus, will continue to follow our strict personal sanitizing policy, and be required to complete the Count on Me NC Program provided by the NC Department of Health. In addition, each employee working with customers will be required to wear a mask. We are asking that all customers coming into the building to pick up or place an order, please do the same. Help us provide as safe an environment as possible for both yourselves and our employees.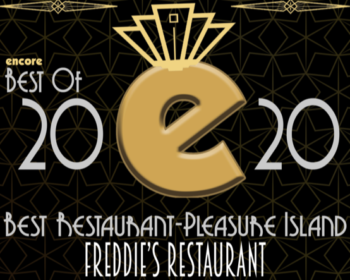 Freddie's Retsaurant, in Kure Beach, NC, is the proud recipient of "Best Restaurant" Award from the Cape Fear's popular weekly entertainment publication, Encore Magazine Readers Poll. For many years we have strived to offer the highest quality food, locally sourced when possible, lovingly prepared and served with the utmost professionalism….