Since 1994, Freddie's has been a Pleasure Island treasure.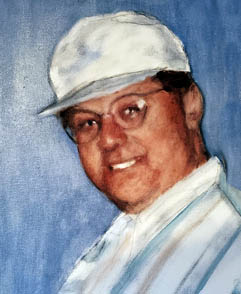 Fred Shambora and Barbara Gargan
opened the doors to Freddie's Restaurant in Kure Beach, NC, in 1995. Since it's beginnings, Freddie's has truly been a family restaurant. Barbara continues to this day to oversee the ongoing operations of Freddie's, while Rob Gargan, Barbara's son, is the General Manager of the restaurant. Freddie's offers a wide variety of Italian/ American cuisine at moderately priced entrees and exceptional value.
Known for huge bone-in center-cut pork chops, fire-grilled and finished with a variety of creative add-ons, like cherry peppers, sweet peaches, and pecans, Freddie's has earned it's well-deserved reputation for eye-popping entrees that include prime steaks, lamb, seafood, and a variety of authentic Italian pasta dishes.
Start with Freddie's Mediterranean Salad—Romaine lettuce, mixed with red cabbage and spinach, topped with garbanzo beans, beets, tomatoes, Barb's famous dressing and Parmesan cheese.
Desserts include Italian delights such as, Limoncello Cake, Cannoli, Spumoni Italian Ice Cream and Tiramisu.
Looking for the perfect romantic restaurant for your Valentine Dinner? Freddie's in Kure Beach is the perfect place. A delicious gourmet dinner, candles, perhaps a bottle of wine… you're not alone in thinking, "Freddie's is my first choice." So please make your Valentine's Evening Reservations now. Call us at (910)…