New hours: Monday through Saturday from 4:30 to 9:00 PM. We will be closed Mon 1/24 to Thur 1/27
Reservations are not required but we do recommend them. We can accommodate party sizes up to 12.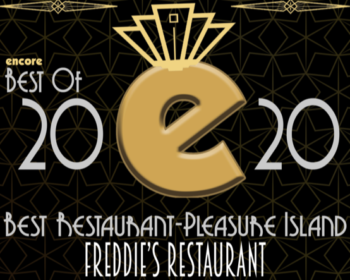 Freddie's Restaurant, in Kure Beach, NC, is the proud recipient of "Best Restaurant" Award from the Cape Fear's popular weekly entertainment publication, Encore Magazine Readers Poll. For many years we have strived to offer the highest quality food, locally sourced when possible, lovingly prepared and served with the utmost professionalism….